Showcasing the best in subversive cinema from around the world since 2006, The Druid Underground Film Festival is the only nationally touring underground film festival in North America. From all-night gallery screenings in LA to the most celebrated art house theaters of Manhattan, DUFF continues to blow audiences minds from coast to coast!
Each event provides opportunities for filmmakers to meet other filmmakers as well as representatives of other festivals and media outlets.
With screening tickets, party invitations and gifts, DUFF makes a winning filmmaker's screening experience both fun and productive!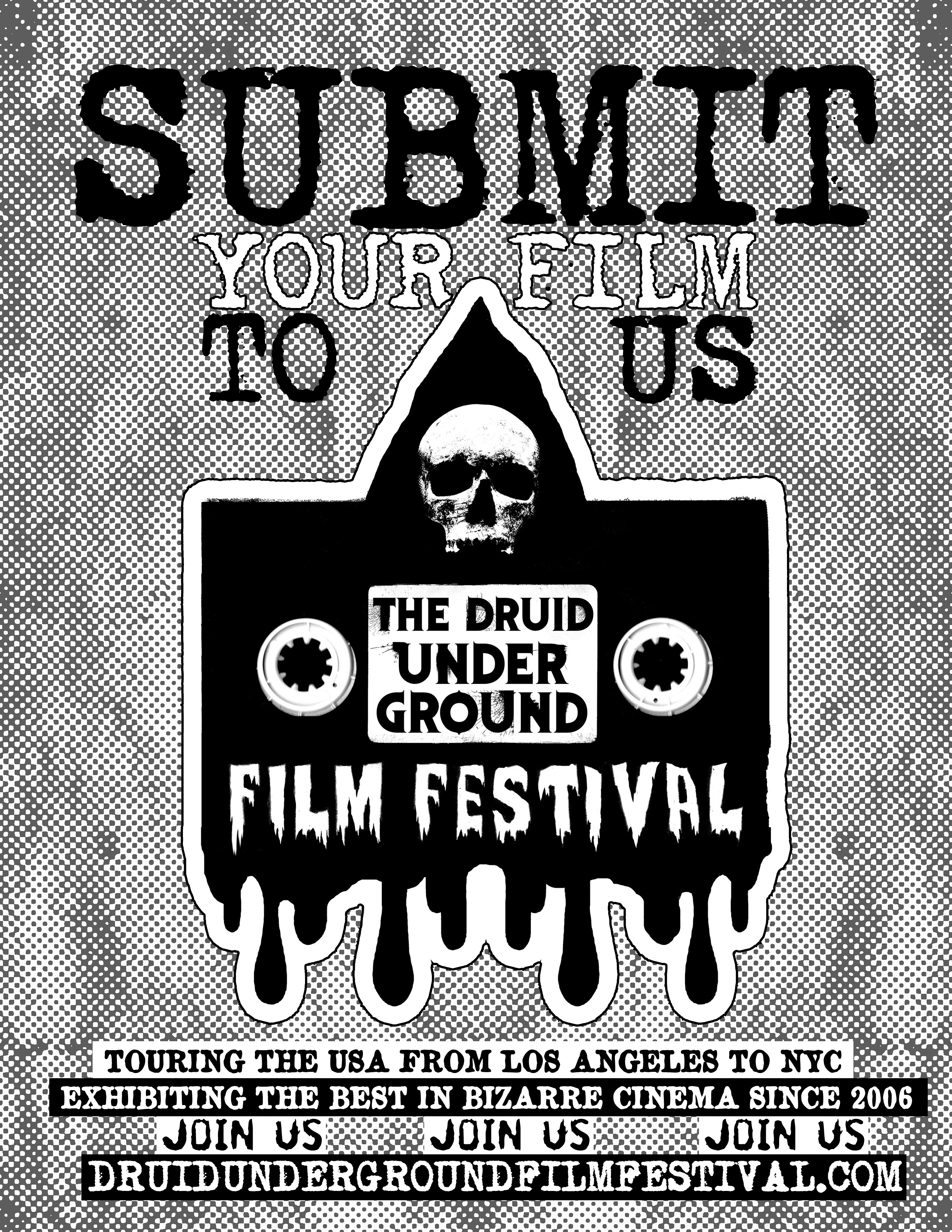 SUBMIT SHORTS & FEATURES for the NEXT SEASON HERE:
OR
_________________________________________________________________
Please support DUFF by downloading and printing our call for entries flyer on white or annoyingly bright paper and posting it where talented subversive thinkers dwell:
DOWNLOAD DUFF FLYER
Yaaaaaawn: "Withoutabox logos are trademarks of Withoutabox, a DBA of IMDb.com Inc. or its affiliates"